Bio-Degradable, Fully Compostable, Recyclable Packaging
Since the foundation of the company, we have always been concerned with environmental issues, and we have invested in technologies and processes that will cause the least possible impact on the environment.
Our environmental awareness and constant search for low costs and competitiveness led us to now stock a range of fully compostable, bio-degradable & recyclable food packaging solutions. Environmentally friendly packaging is fast becoming popular with some of our customers. It is increasingly becoming a mandate, due to EU standards, consumer tastes, and/or government policies. We collaborate with suppliers, customers and machinery manufacturers to create solutions, combining sustainability with shelf appeal, freshness, safety, and cost-efficiency.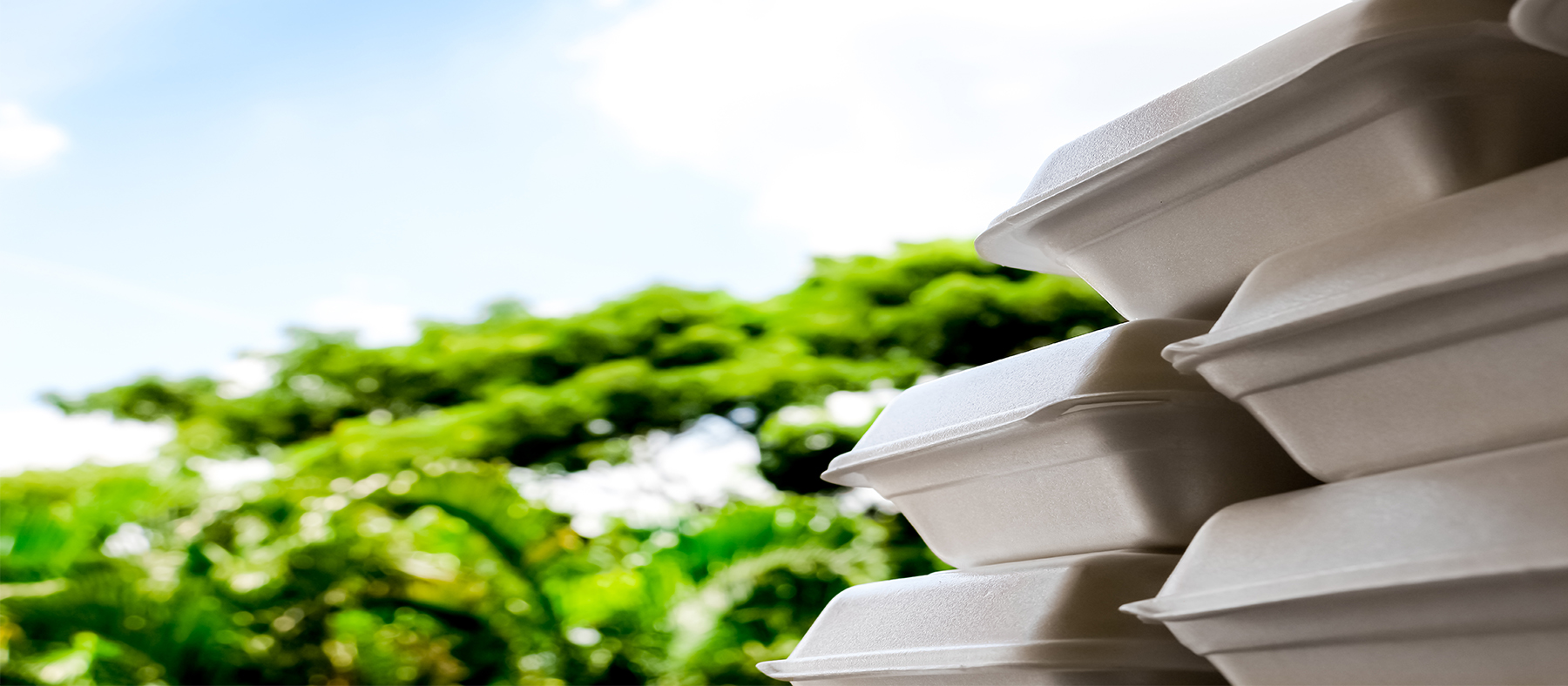 Making the Packages People Want

Conservation and waste reduction are becoming ever more integrated into everyday life. At Silverstream Packaging, we see environmentally friendly packaging as an immediate opportunity. By reducing the environmental footprint, companies can increase differentiation and brand loyalty with consumers and actually move form and function forwards.
At the same time, there is a chance to improve the business profile of packaging by reducing raw material costs and, in some cases, avoiding non-compliance fees while meeting – or anticipating – compliance requirements.
Four Key Factors in our Environmentally Friendly Packaging
Toughness

Lightness

Renewability & Recyclability

Processability
Eco Friendly Packaging Solutions
EVOLVE - 100% made from Recycled Trays and 100% Fully Recyclable

Evolve is a natural PET, a form of widely recycled plastic. The new material is easily detectable at recycling plants across Ireland and the UK. Switching to Evolve would remove up to 1,003 metric tonnes of hard-to-recycle plastic each year.

The Evolve range is a fantastic development in sustainable packaging innovation and we're proud to be introducing our new, fully recyclable trays for our customers.

As the packaging is made entirely from recycled PET bottles and trays the packaging might be a different colour each time it is produced, depending on what is being recycled - varying from pink and red tones to shades of green and blue.

This is an exciting example of packaging innovation that helps us move out of hard-to-recycle black plastic into a rainbow of recycled content that can be recycled again and again.

This is a TRULY sustainable packaging solution offering Tray to Tray recycling.
RPET Packaging Solution



While all PET is fully recyclable, RPET has the extra benefit of being made with recyclable material. Up to 80% of the RPET tray contains raw materials of recycled PET reducing the polymer and oil raw material used to manufacture.

The extra benefit to using RPET is that not only is it predominately made from recycled material but it uses less energy to make an RPET tray than it does to make a virgin PET tray.

Due to reduced weight/material usage and high recycled content the carbon footprint of raw material used in this innovative RPET tray, offerings are in excess of 85% lower than virgin mono PP food trays.
PLA Containers - Hinged, Cold Drink Cups, Deli, Portion Cup Lids
Range of crystal clear clarity cups, lids, and deli containers made from a biopolymer called PLA (polylactic acid). PLA performs much like traditional plastics, but with the crucial benefit of being 100% compostable in commercial facilities (check with local recycling). PLA is suitable from Freezer temperatures to Room Temperature.

Prevents messy spills and leaks with PLA Lids
Label panels allow for pricing nutrition and preparation labels to be displayed
Variety of popular shapes and sizes
Excellent clarity promotes impulse consumer purchases
Presentation appeal to improve attention grabbing performance.
Environmentally Friendly and Fairtrade
Dual Ovenable Paper Board Trays
Environmentally sound paper board which is recyclable* and biodegradable*
Recycled from renewable sources up to 7 times

Ovenable to 220 C
Microwavable
Freezable to -40 C
Cool to touch when taken out of the oven or microwave
Aesthetically appealing
Customer friendly - easy to open and peel
Polyester film lining can be added to provide a liquid leak proof barrier
Strong board design that will not collapse during the cooking process
Bespoke shapes and colours available

*except for certain tray liners and will depend on local recycling facilities
BAGASSE BIODEGRADABLE & COMPOSTABLE RANGE

Made from sugarcane pulp and bamboo, the Bagasse range is 100% biodegradable* and compostable*. They biodegrade in 30-60 days and provide natural ingredients back to the environment*.

Plant Based, Compostable, Natural, Renewable and Sustainable
Aesthetically appealing
Customer friendly - easy to open and reclose
Easy to store
Hot / Cold Food and Drinks, Microwave and Freezing Safe
100% Sugarcane Fiber
Bespoke shapes
Highest Quality and Strength with soak-through properties
Alternative Food Containers to paper and foam
Dish is ovenable and microwavable up to 110 Celsius for 2-3 minute duration.

*will depend on local recycling facilities
BePulp Range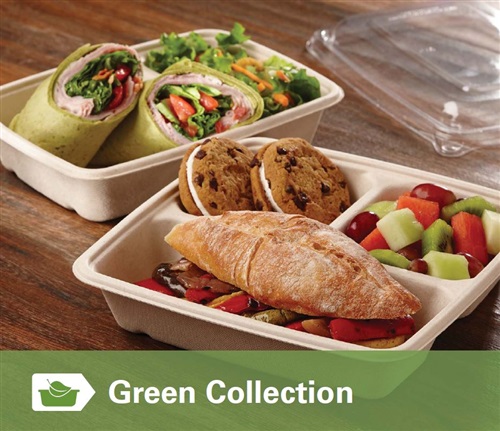 The booming demand for our BePulp Sustainable Packaging Solutions is driven by major food trends as: consumer in search for convenient eating and consumer increasing Eco Behaviour.
Convenience foods

People have a

hunger for healthy, on the go or delivered eating experiences. They expect the best, still affordable, food options. They want their food served quickly and for it to be handmade, fresh and above all healthy. Both established and new brands will have to deliver on all points if they are to succeed.

Eco Behaviour

It is not just what is in the food that counts, the consumers pressure for transparency extends to the packaging. Shoppers want recycled, compostable options with smaller environmental footprint. 68% of consumers want to know about the "green"/environmental credentials of the packaging used to serve food.

To go or delivered foods show a more local, artisanal, seasonal and utra fresh look in our natural coloured BePulp packaging.
Download our BePulp Brochures
Anson Food to Go Range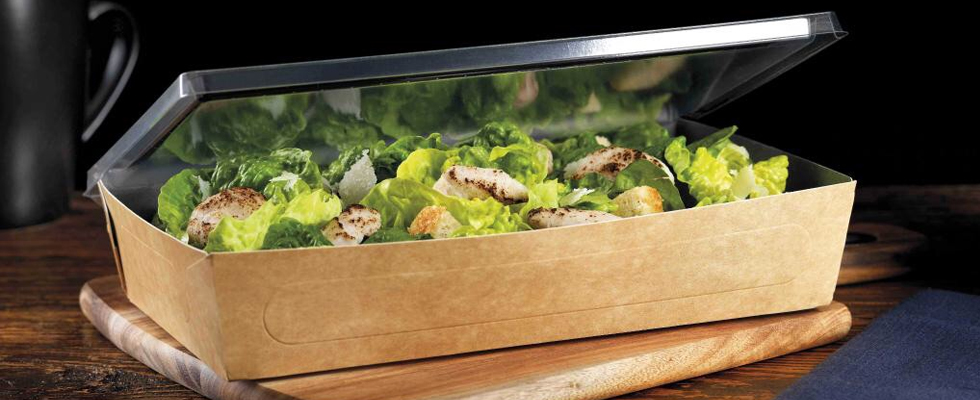 The use of recycled plastic (rPET) for our Food to Go range significantly contributes to minimising society's carbon footprint. Design with appetite appeal. We have an extensive range of innovative Food to Go products that focus on convenience, quality and environmental impact. This enables our customers to communicate product and brand values through great on-shelf presence.

The Anson Coalesce range comprises a hinged lid which is attached to a kraft board base. This can be branded to customer requirements and produced in various different formats, to meet specific customer needs.
Our Platter range offers a wide choice of packaging for every caterer. With a variety of designs, produced in rPET, this range will tick the box for any catering need.

Our high clarity OHCO round pots are a fantastic multi-purpose product range, ideal for all food styles, from breakfast to lunch to a light layered salad snack at the end of the day. The range offers an excellent clip feature and for extra functionality there is an insert with a fork cavity to fit the larger pots in the range.

The Anson rPET Eten Deli Pot range is ideal for the busy "grab and go" market. It offers the ability to display chilled ingredients in a sleek profiled design, perfect to catch the eye of the consumer. These high clarity pots are robust, functional and offer great product visibility, together with excellent environmental credentials.

The Anson PP Deli Pot range is great for all kinds of food ideas, specifically designed for hot eating. This product is microwaveable and is ideal for the hot food snacking market.

For on-the-deli shelf presentation, our elegant polypropylene Hot Deli Deluxe range is an excellent choice for all hot and cold foods. Both microwaveable and heat sealable this range offers an anti-mist coating for high clarity food presentation, with a variety of stackable lid and base designs.

Suitable for Bakery, the Anson premium innovative Elegance™ range is made in high clarity material. Its anti-fog technology and side ventilation features, will ensure the product maintains its shelf appeal and sparkle. The range offers a wide choice of square and rectangle packs in a variety of sizes.

Download our Anson Food To Go Brochure: